How to Choose The Right Color For Your Floors
Whether it's time for a remodel or you're building your dream home, you deserve to create a space that you'll love for many years.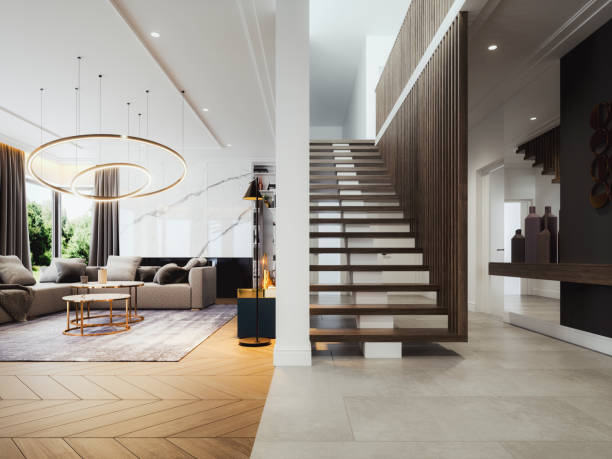 That's why it's important to select the perfect flooring. Flooring is an investment that can last many decades, or even a lifetime, depending on what you choose. A lot of time should go into deciding what type you want – carpet, hardwood, laminate, luxury vinyl, or tile – but you also will need to decide what color your floors should be.
The color of your flooring, combined with your walls and ceiling, create the backdrop for your room. So, you should take time in considering what works best for your space.
To decide the right color for your floors you'll need to consider your personal style, but also your space itself. We can help you choose the perfect flooring to see the home of your dreams come to life.
Consider your personal design style
Before you begin selecting your color scheme, you'll need to think about your personal design style. Your personal style can help you better choose the color that's right for you.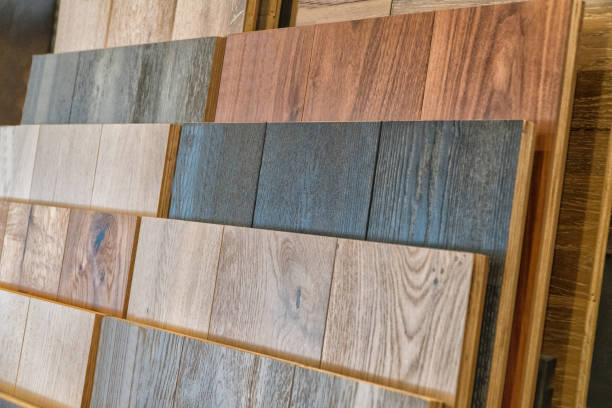 If you prefer minimalism or coastal designs, for example, you'll want to opt for a lighter colored flooring. A lighter colored flooring opens up a room and leaves it feeling clean and spacious. If you prefer a transitional design or a farmhouse design you will want to opt for neutral, more natural colored flooring because those design styles are based on natural materials and textures, such as wood. If you prefer rustic or an industrial style, you'll likely opt for darker colors. Darker colors better reflect the warm materials and textures that reflect those styles.
Of course, there are always variations and other options. Sometimes you'll see light-colored flooring in a rustic design, or you'll see a darker shade in a transitional design. But if you are unsure what floor color to choose, your design style can help you narrow in your choices.
Consider your color pallet
Before you choose the color of your floors, you need to know what colors you'll be using in the room. Think about the furniture color or the furniture of the décor you've fallen in love with. What color will your walls be? Your flooring should complement your walls, furniture, and décor. Your flooring brings all those elements together into a cohesive design. Typically, rooms follow the 60-30-10 rule for colors, which states 60% of the room should be a dominate color, usually a neutral, 30% is a secondary color, and 10% is the accent color.
Consider the size of your room
The color of your floor will impact the way your room appears, no matter if it is large or small. Darker colors typically work better in a large space while lighter colors typically work better in a smaller space. Dark or warmer tones, such as walnut or cherry, can make a large space feel cozier and more inviting. But those same colors can make a smaller room feel cramped. Lighter or brighter colors, such as oak or beige, make a small room feel more open and spacious. But lighter colors can make a large space feel too expansive.
Consider the purpose of your room
Different colors are better for different purposes because the evoke different moods. Warm tones – such as reds, yellows, golden hues, off-whites, or browns – create spaces that are inviting and stimulating, ideal for entertaining and socializing. Choose flooring in those shades for living rooms, dens, dining rooms, or other areas where you plan to entertain guests. Cool tones – such as blues, greens, grays, or whites – create a space that is calm and relaxing, ideal for spaces you want to be more tranquil. Choose flooring in those shades for private rooms, such as your bedroom or bathroom.
Whether you want the comfort of carpet, the natural beauty of hardwood, the style and durability of laminate or vinyl flooring, or the elegance of tile in your home, the color of your flooring can make a big impact on your overall aesthetic. You'll want to take the time to consider several factors, including your personal design, color pallet, the size of your room, and the purpose of your room. We, at Mill Direct Floor Coverings in Fairfax, VA, can help you find that perfect flooring that balances your style, colors, space, and your budget.