Our Favorite Natural Fiber Rugs
Organic beauty is currently thriving within the home design industry, a concept perfect for crafting utterly relaxing spaces that are soothing and reassuring. Whether it's for our drapes, furniture, throws, or pillows, natural materials help put us at ease when spending time indoors. Our attractive area rugs present another outstanding opportunity to add more natural beauty and texture to our interiors while supporting our favorite design schemes. Here is a quick look at some of the most popular natural fibers rugs that will effortlessly lend style and comfort throughout the home.
Cotton Rugs
All-natural cotton fibers are not only soft, lustrous, and designed for exceptional comfort, they often make for machine-washable rugs as well! We love the modern mix of European and Persian textile traditions within the Nourison Rhapsody Seaglass Collection (below) that weaves luminous shades of blue and green. The Madcap Cottage by Momeni rug collection transforms natural cotton fibers into an elegant tapestry of vivid watercolor design. Capture a laid-back tribal motif with the traditional hand-woven technique of the Novogratz California Cal-3 area rug that's completely rich with west coast vibes.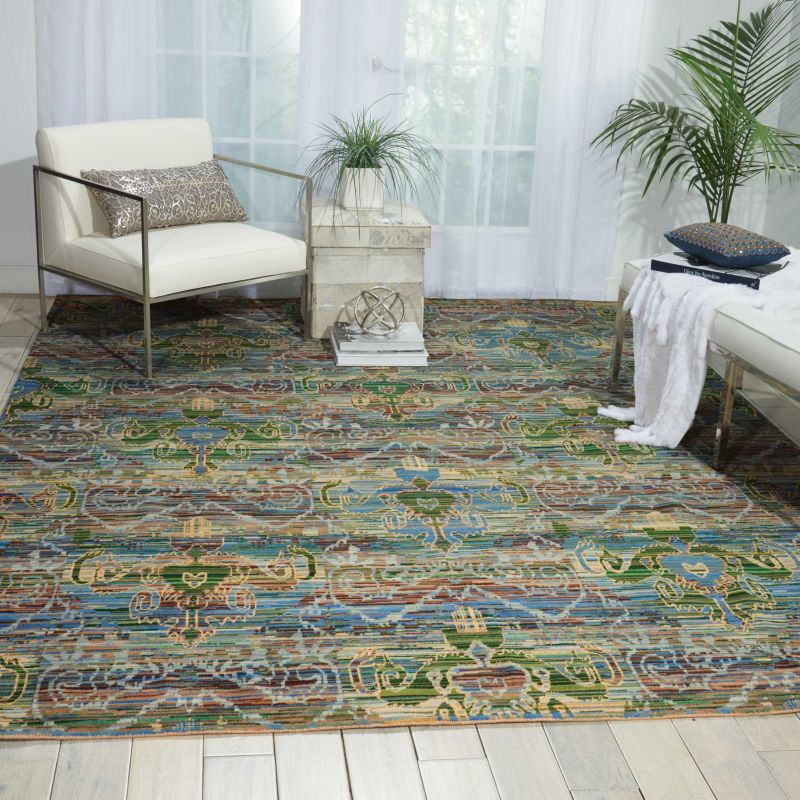 Wool Rugs
We cherish natural wool fibers since they are tremendously soft, thick, and durable, and produce attractive rugs that can stand up to high traffic with ease. With a hand-knotted construction, the Surya Zahra Collection (below) is ideal for adding timeless elegance, comfort, and sophistication. The hand-loomed Artistic Weavers Central Park runner is the perfect modern piece to protect your high-traffic hallways. Showcasing traditional craftsmanship in ivory, gray, and denim tones, use the Elle Décor D'Orsay Collection for instant natural class in your inspired space.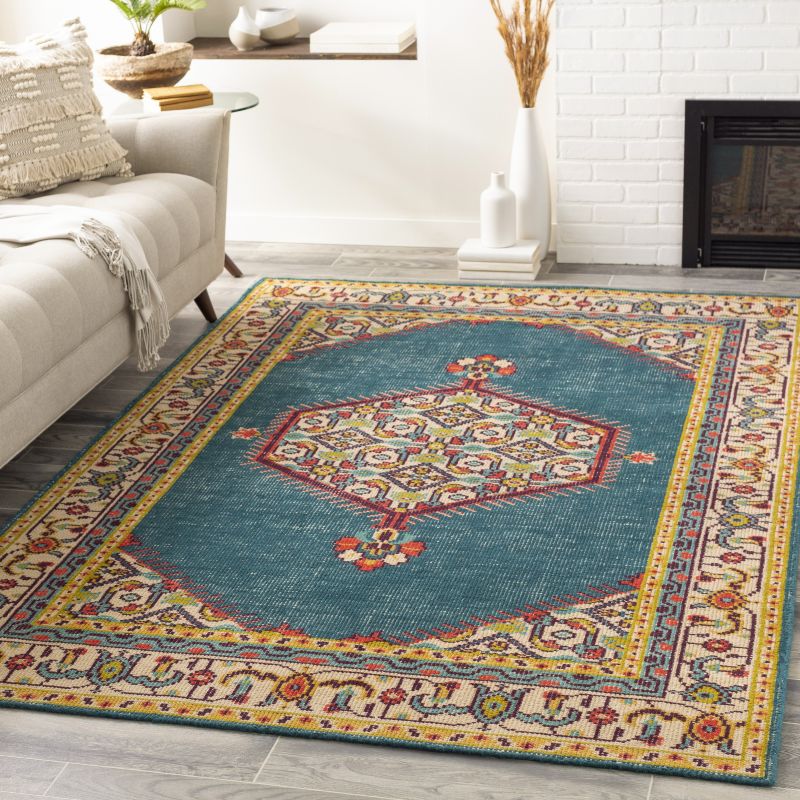 Silk Rugs
With a shimmering sheen and supreme softness, natural silk fibers bring fine luxury and quality to the forefront. Styles like the Kathy Ireland Royal Serenity Collection (below) add a regal touch of tranquility to your home with luxurious texture and majestic design. Perhaps the radiant Loloi II Giselle Collection hand-knotted of Indian refurbished sari art silks is the perfect piece to complete your vision.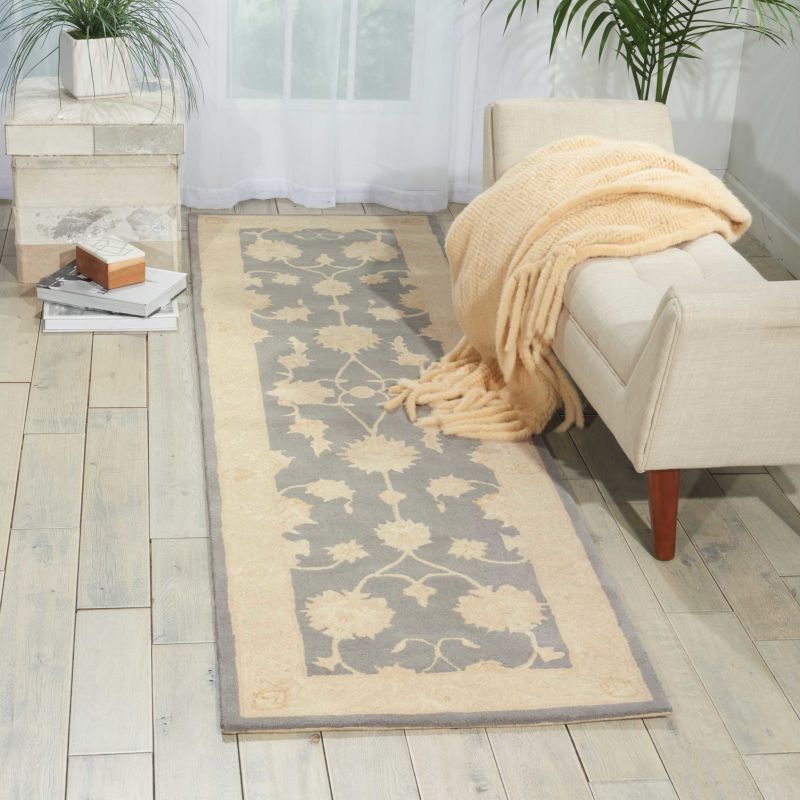 And if you're looking for regal yet relaxed refinement, the spectacular accents of the Nourison Silk Elements Collection (below) adds undeniable sophistication and dimension.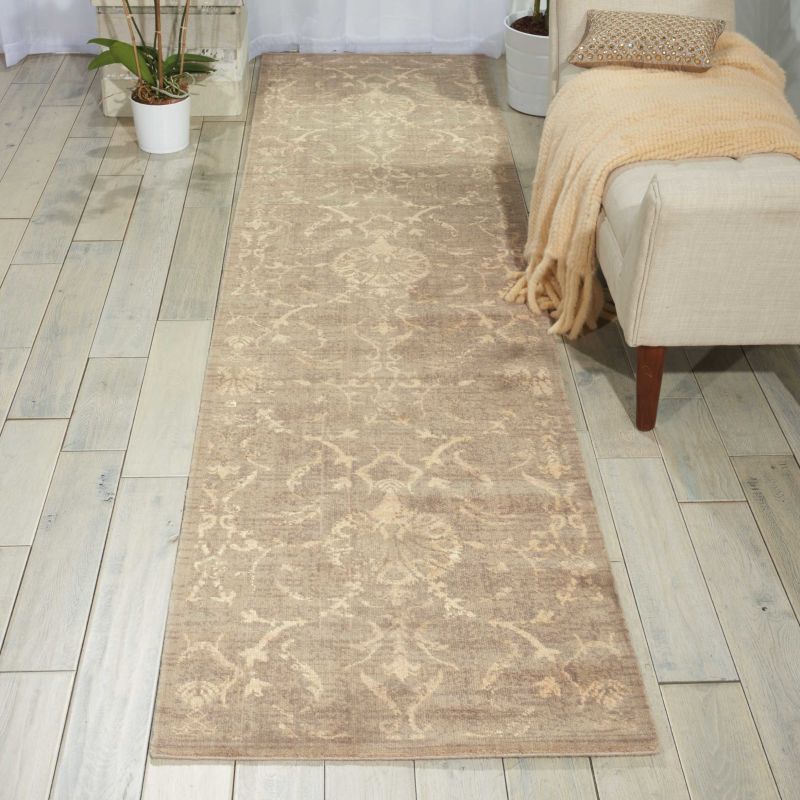 No matter which natural fiber rugs you decide will work best for your favorite rooms, you will receive chic appeal, added visual interest, and valuable protection for your floors underneath. Explore our Rugs.Shop store for all the latest natural rug options and receive FREE shipping on all the cozy styles that will uplift your inspired rooms!