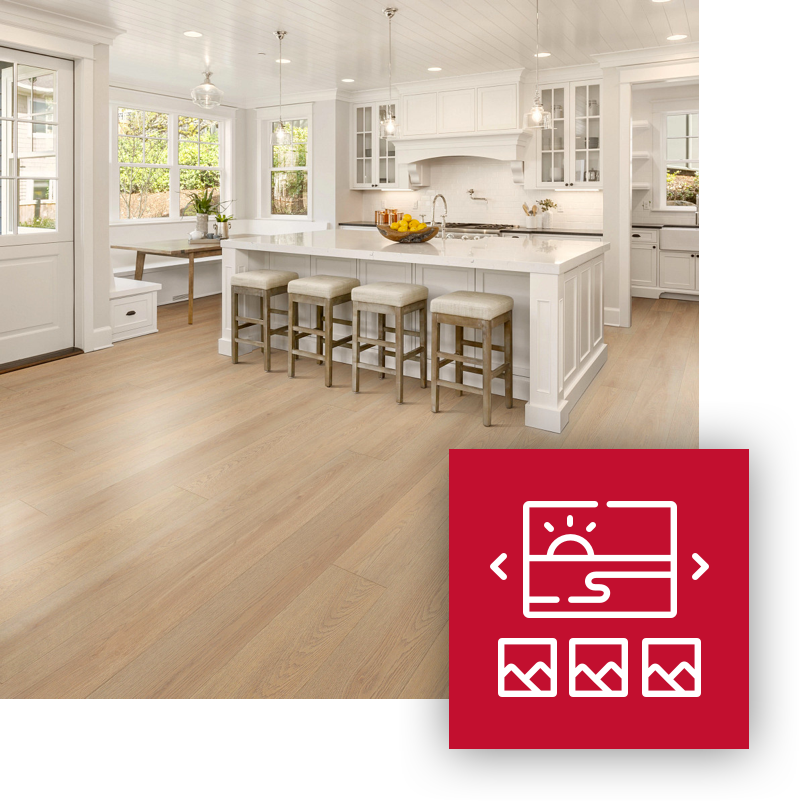 Floorté Flooring At Mill Direct Floor Coverings
Floorté allows homeowners to enjoy the beauty of natural waterproof hardwood without the worry associated with spills, scratches, and dents. At Mill Direct Floor Coverings in Alexandria, VA, we're proud to offer Floorté flooring to our customers.
About Floorté Flooring
Floorté waterproof flooring is the perfect option for homeowners who want the beauty of hardwood but with the waterproof features of an engineered floor! From wet footprints to boot-size puddles, Floorté is more than up to the task of handling whatever you and your family throw its way. Shaw's Floorté has created the ultimate flooring by combining genuine hardwood with innovative waterproof advancements. Durable, waterproof, and easy to clean, Floorté is as high performing and stylish as any flooring option on the market today.
The Benefits Of Floorté Flooring
Comes in Hardwood-look.
Provides the beauty of more expensive floorings with the durability of an engineered floor.
Low maintenance and resistance to spills. Most messes can be wiped up with ease.
Waterproof properties make it ideal for families with pets or children.
It offers simple installation and can go over most existing floorings.
Versatile enough to function well in a variety of rooms.
Floorté Waterproof Hardwood Flooring At Mill Direct Floor Coverings
Floorté waterproof hardwood flooring offers various styles, including genuine maple, pine, walnut, hickory, oak, and various stone looks. Each Floorté floor is finished with advanced techniques like reactive staining, wire brushing, and textured highlighting to create stunning and incredibly unique visuals.
With Floorté's ScufResist™ Platinum Finish, the flooring is 6x more resistant to scuffs than other engineered flooring options. Boasting a built-in SPC core that protects the subfloor and offers superior resistance to impact and denting, Floorté can be installed on top of most flooring options, making it as easy to install as it is to maintain. If you're looking for flooring that is both functional and durable, consider Floorté Waterproof Flooring.
Simple Installation
Offers quick and easy installation that can go directly over existing hard surface flooring. 
SCUFRESIST® Platinum Technology
Provides 6x the protection from daily foot traffic.
Noise Absorption & Reduction
Features a Soft Silence® acoustical pad for sound reduction and an added layer of cushioning underfoot.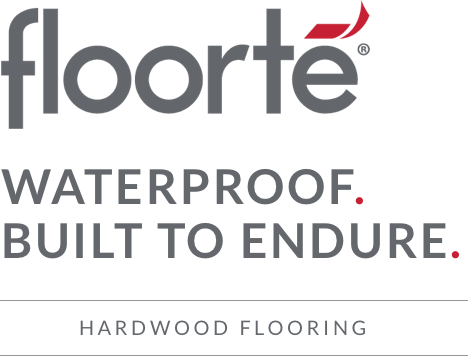 You no longer have to sacrifice the beauty of hardwood to get flooring that can stand up to everyday life. Contact us to learn more about the all new Floorté Waterproof Hardwood .