Add Personality and Design with Patterned Tiles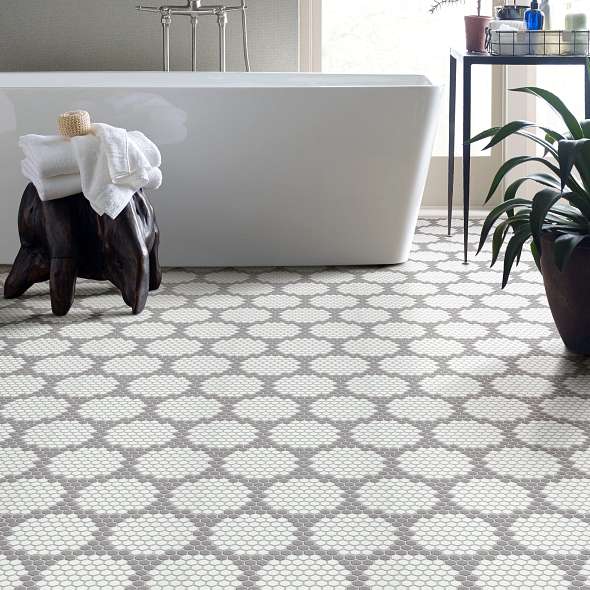 Whether you're a first-time homeowner or an empty nester, there is never a wrong time to personalize your space. If you are looking to upgrade the flooring in your whole home, or perhaps just spruce up the kitchen or bath, tile is an amazingly versatile choice. Available in nearly limitless style options, tile can be used to create any vibe you like, from fun and funky to peaceful zen. The only thing that really matters is your individual taste and the tone you'd like to set in your home. Read below for some tips to make your space reflect your own design and personality.
Use Color
The days of neutral style are over, and thank goodness! We can all embrace the freedom to paint, style, and yes, tile our spaces any way- and in any color- that we want. Are you in love with Italy or the south of France? There is a tile for that! Consider a classic terracotta tile that will transport you to a quaint, European cottage.
If dark and broody is more your style, embrace it! There is a tile that will meet you where you are, in your sleek, metro kitchen. And if you love the rustic look of brick, there is a tile for that as well! Brick tiles, made from slices of repurposed bricks, can be laid traditionally or in a pattern such as herringbone. Whichever your preference, they take you back to a cozy, simpler time.
Colored composite floor tiles can also be used to customize your space using a pattern that pleases you, such as a playful checkerboard pattern to give that retro vibe of a 1950 or 60's kitchen or diner.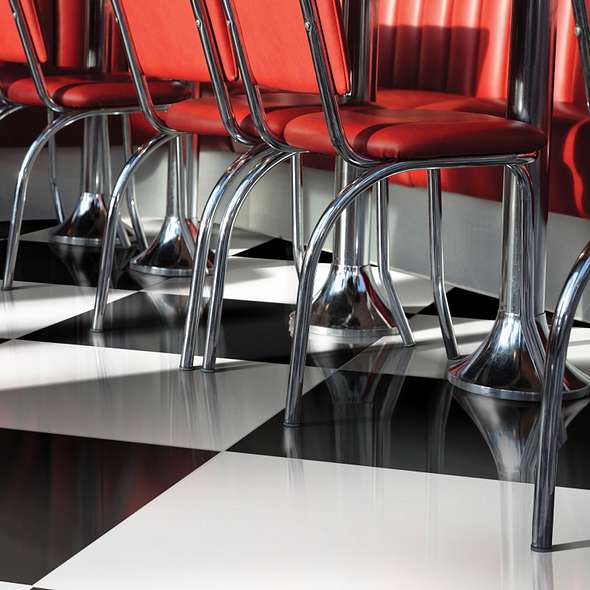 Use Pattern
Speaking of pattern, it is another very popular way to personalize your home with your own sense of style. Tile is available in both hand-painted and printed patterns to create the look you want. If cost is a concern, opt for using hand-painted tile in only a small area, such as a foyer or small entryway, or as a border alongside other tiles that have a plain (and less expensive) style.
Tile that is printed, rather than painted, with a pattern tends to be more affordable and can be used economically in much larger places. Some of these tiles are designed to fit together and form larger patterns to create a beautiful, ornate look for your space. Either option gives the feeling of a custom floor, chosen especially to bring a certain feeling to a space.
There are so many great varieties of tile! Make sure that you allow yourself to dream and explore many options before settling. If you'd like some professional help, or if you have found the tile of your dreams, visit the design staff at Mill Direct Floor Coverings. They would be happy to help you talk through your options, show you samples, and get you connected with someone who can help you with installation. You'll end up with a space you love that reflects the look you want.